The online ad ecosystem has strong growth despite global macro economic concerns.  The chart below (courtesy of the IAB Internet Advertising Report 2011), displays the growth in quarterly online ad spending in the U.S. since 1996.  Online ad spending has grown ~14% per annum since 2000 even taking into account two recessions.  It took only 12 months for spending recover following the 2008 Great Recession.  Spending grew 22% in 2011.  Growth remains strong this year.  1Q spending was up 15% over 2011.  Seven Aberdeen portfolio companies benefit from the strength and innovation in online advertising.  Jeb Terry, Sr. June 23, 2012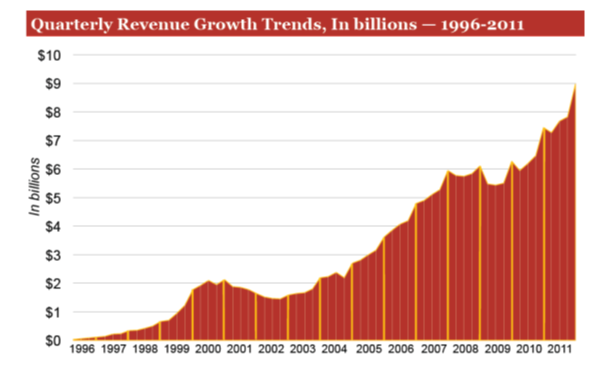 Spending for online advertising now exceeds spending for cable TV.  Growth is expected to continue at the expense of "analog" ad formats.  Spending accelerates in 2H each year.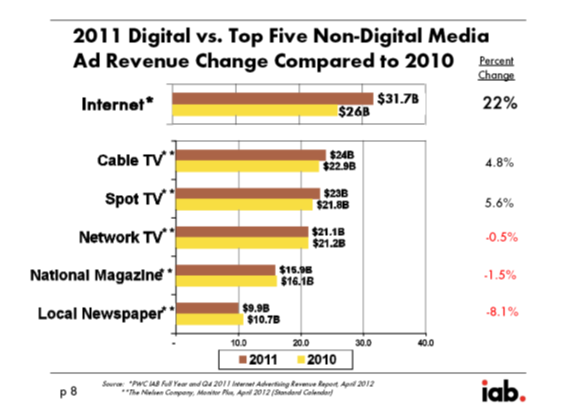 The most dramatic growth by far is related to mobile/wireless advertising which grew 149% in 2011.  Aberdeen has multiple touch points to the mobile ad market.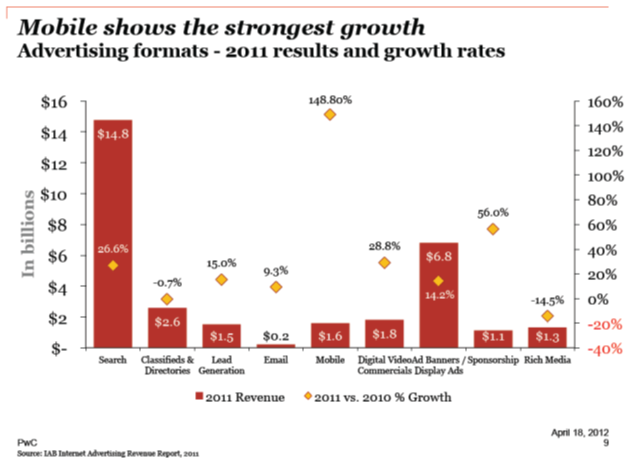 Aberdeen Investment Management – a guide service for micro-cap technology investment