A recent post by Lazlo Birinyi (here) had an excellent chart comparing the run up in gasoline prices in 2008 vs. this year.  If 2008 is a guide there could be a drop in store for gasoline.  Of course – I don't want the price of gas to fall because of the kind of financial calamity we experienced in 2008.  The point I take away is that gas, like commodities are prone to do, had a speculative rise and is now settling back down to price levels more determined by supply and demand.  Should gas prices continue to moderate we will likely see improved consumer sentiment.  Jeb Terry, Sr. May 16, 2011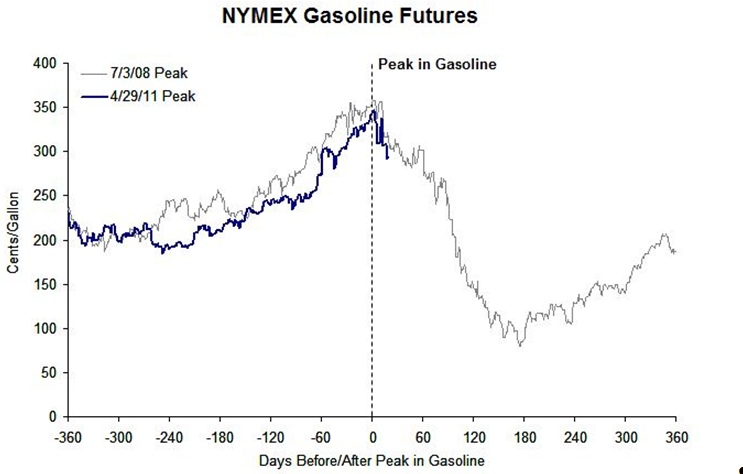 Source: Birinyi Associates, Inc.
Aberdeen Investment Management – a guide service for micro-cap technology investment.