Was "THE" Bottom Set in March? . . . Is the Market Clear to Go Higher?
After setting a panic low in March, the S&P 500 has had a furious recovery of 39%. 
Have we seen the final low?  Is it safe to reinvest?  What is the Upside?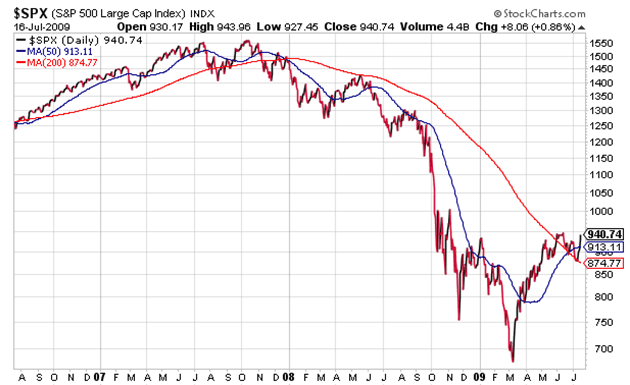 S&P 500:
Down 57% from 2007 high to March low

Up 4.2% YTD

Now up 39% from the March Low
The answers to the first two questions are increasingly . . . YES and YES.  I will address both of them and the boundaries of the third question on the following pages.  As good as the last 3 + plus monthshave been there is still more to come. 
Please view the full report in pdf here: Mid Year 2009 Market and Economic Outlook