General Market Comment:          
The economy is still improving, the earnings are still rising – better than expected – and stocks remain cheap . . . so there you have it . . . Happy Thanksgiving. 
 There have been recurrent concerns over a risk of a "double dip" into recession highlighted in the debate over the need or lack of need for "QE2" or quantitative easing.  There have also been some statements that earnings growth is slowing – as it should after recovery takes hold –eh?  Given the two prior statements one might conclude that the recent rally in stocks to new 52 week highs may be at risk of further correction and that stocks are expensive . . . I don't think so.
Here are some reasons why I feel that way.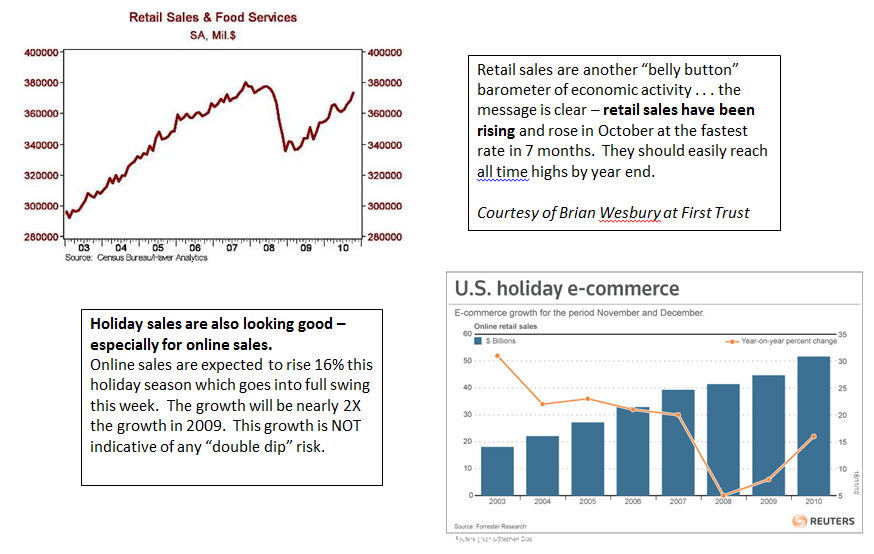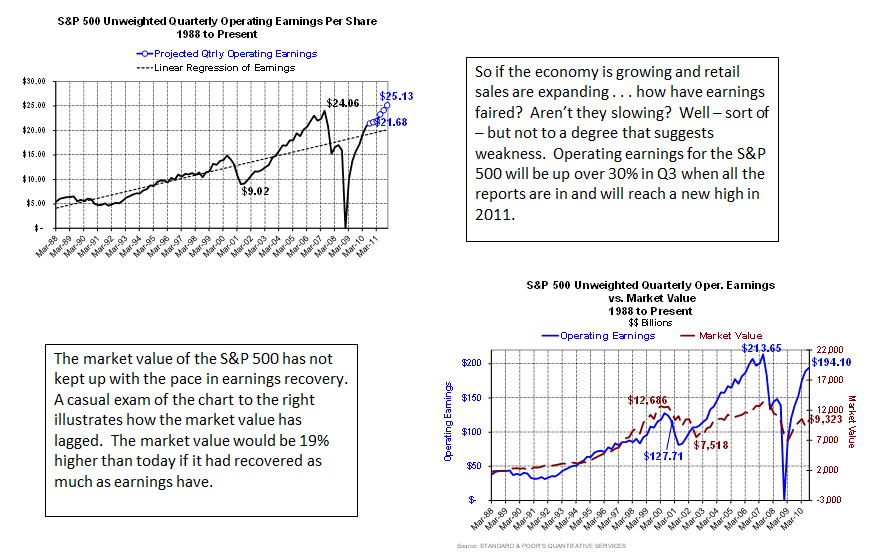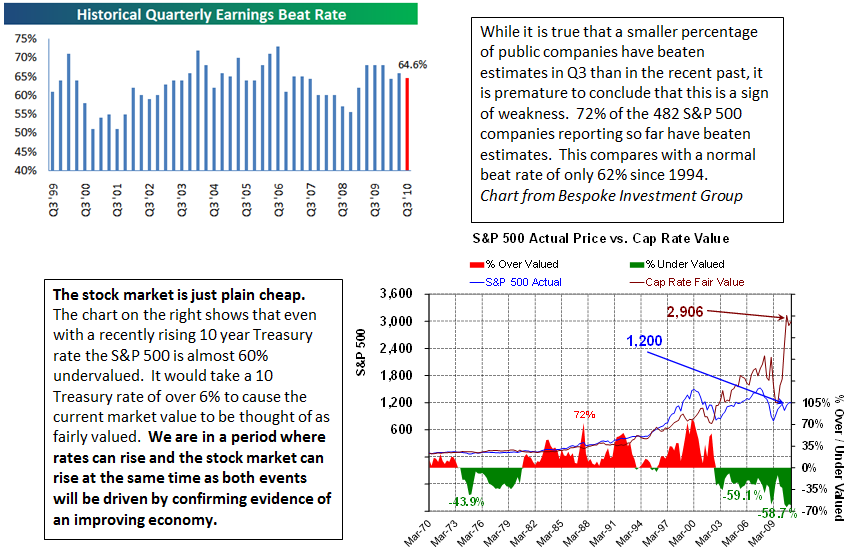 Bottom Line:       The stock market should continue to go higher in the near term.  2011 is shaping up to be another positive year for the economy and the equity market.  I am not so sanguine about the bond market.  The factors that will drive up earnings will also drive up interest rates.  This causes me to expect a severe bond bear market in 2011.