Now that we have had a 15% correction in the NASDAQ – what's next?
The NASDAQ peaked on April 23 after 8 weeks of consecutive gains.  It has apparently bottomed on June 9.  I made note in April that extended strings of up weeks were generally precursors to even more movement to the upside punctuated occasionally by modest pullbacks.  Of course a 15% correction qualifies as more than a "modest pullback".  Nevertheless, I submit that the combination of economic data, earnings outlooks, interest rates and liquidity still favor a rising instead of a falling equity market.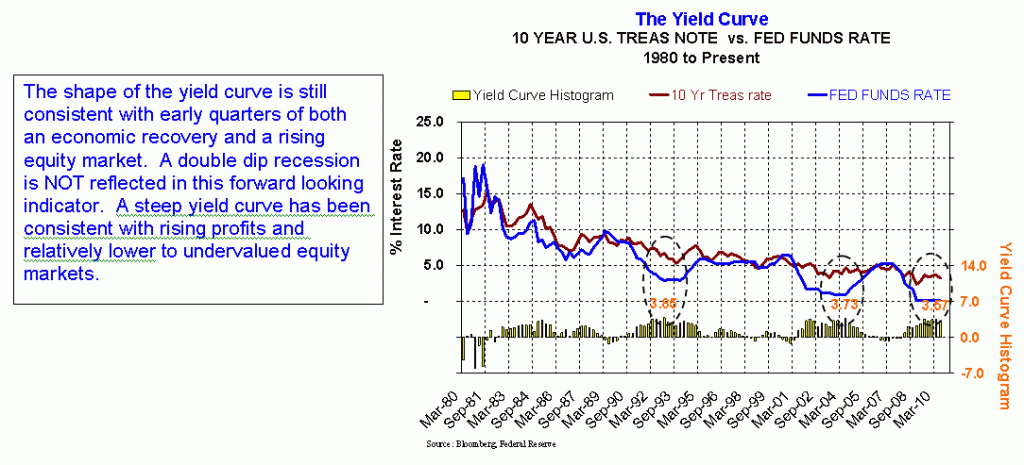 There continues to be a great deal of fear about sovereign debt risks in Europe.  People are forgetting to consider how European corporations are doing.  The following table from Thomson Reuters as of June 18 displays the estimated annual earnings growth, P/E ratios and ratio of negative to positive earnings revisions by country – you will be surprised – I was. (FY1 is 2010 and FY2 is 2011).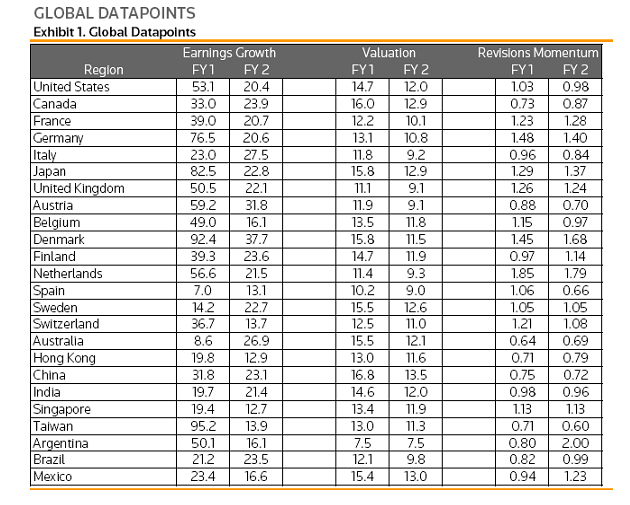 Only Spain appears to be a laggard in Europe.  While there are certainly going to be fiscal consequences of the sovereign debt crisis it is not a given that profits will be similarly impaired for the very globalized European corporate community.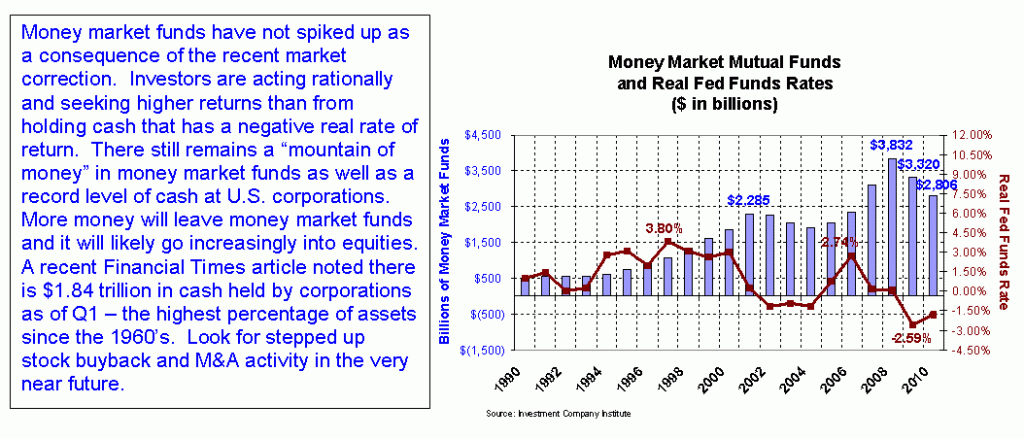 So, what's the bottom line? . . . 
I stated in April and in May I would not be too concerned if we had some pullback in prices.  I doubted we would see appreciable downside "failing some exogenous shock to our collective psyche".  Well – we had the "exogenous shock" – the European debt crisis and the Gulf of Mexico oil spill – and we had a correction in stock prices.  Now we approach what should be a strong Q2 earnings season with prices lower and interest rates also lower.  The combination of the those factors – rising earnings, low interest rates and lower prices should result in a resumption in rising equity prices.